Let's talk shapes and sizes! In the last few blog posts we've nailed down our pillow style and explained how to write a beautiful pillow story. This week, we're still talking pillows (shocker, we know) As with everything in design, proportion plays a huge role in the overall aesthetic. Selecting the correct size, scale, and number of throw pillows can make a space feel balanced and complete. On the other hand, the wrong proportions can make a space feel a bit off-kilter.
Here are 3 places in the home pillow size and scale matter.
1. On the Bed
Pictured below are two different bedrooms. The bedroom in the top image has no clear direction. Besides the obvious need for a pillow cover, there's a general lack of excitement on the bed-suit. Now see image 2. A variance in size, style, and overall scale result in a much more styled look.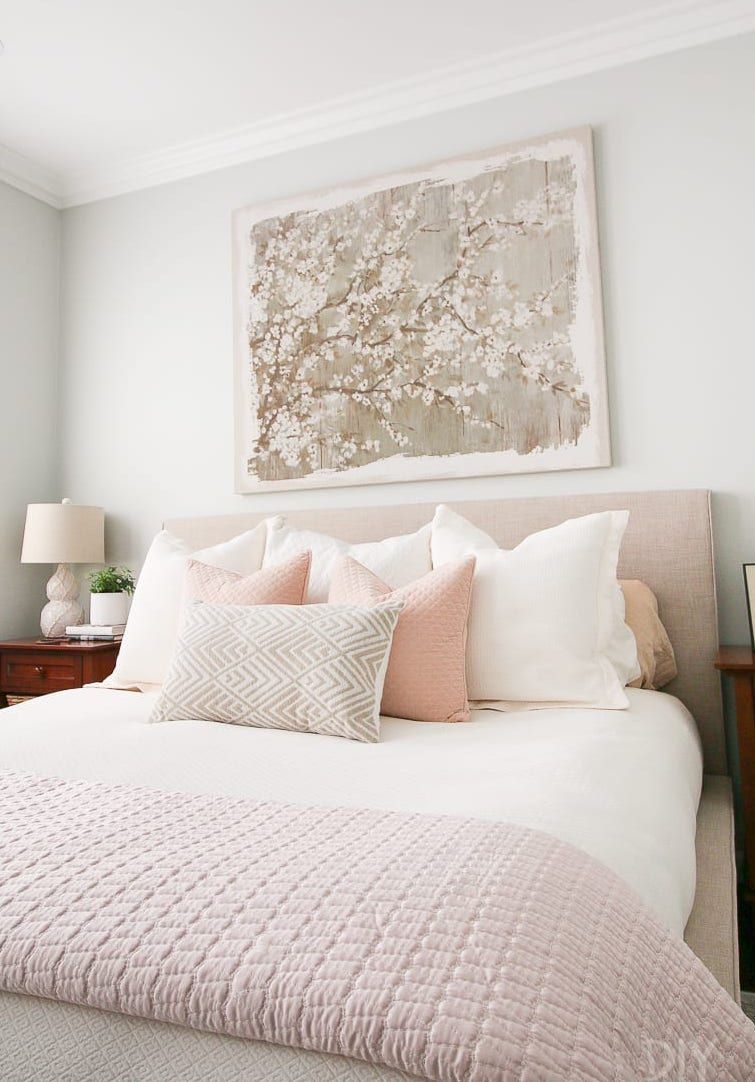 If you're saying to yourself, "Looks beautiful Shannan, but how do I recreate this?" Don't panic, here is little cheat-sheet for you to use. Any of these combos will have you dressing your bed like a pro in no time!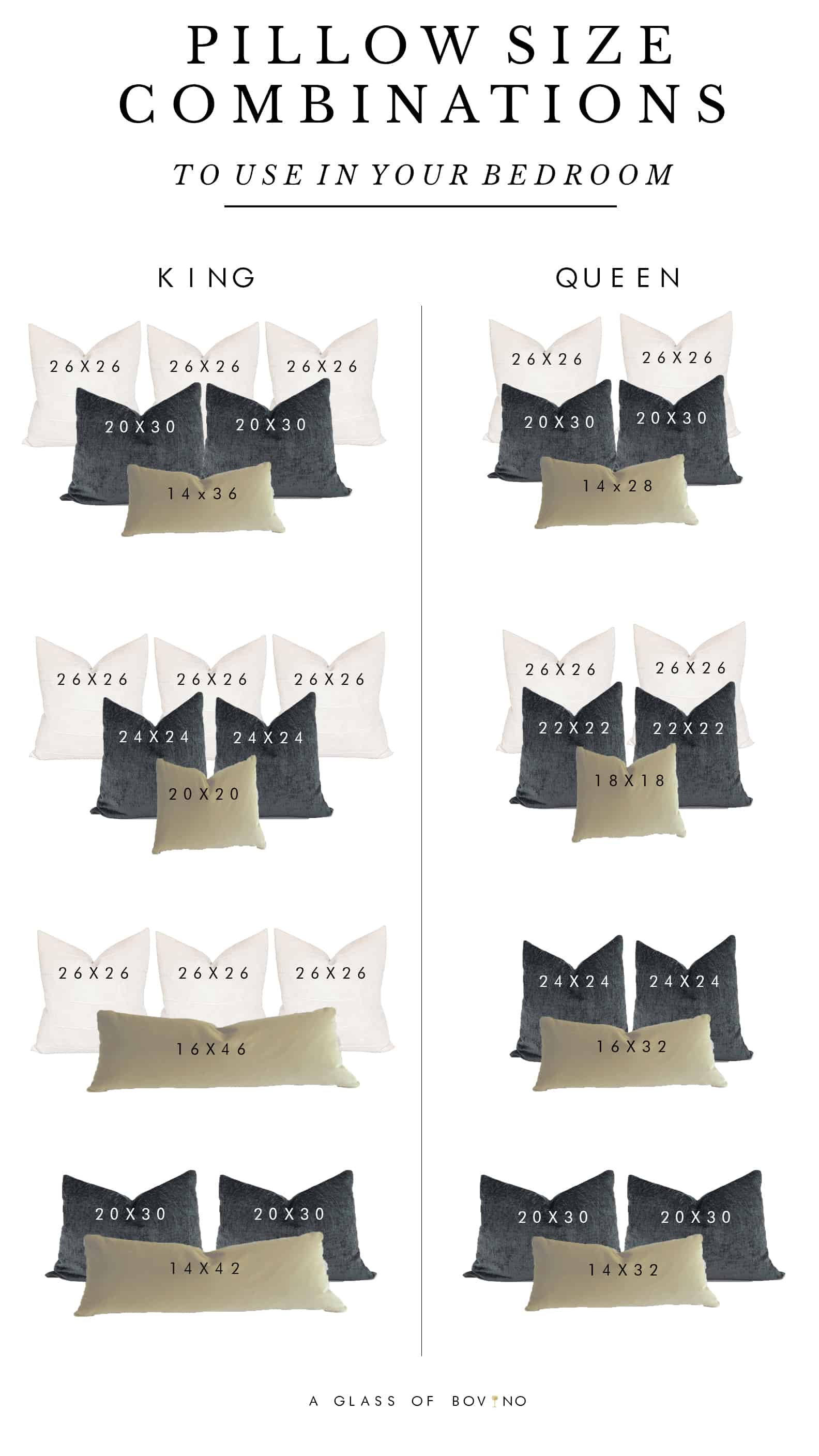 2. On the Sofa
Even though sofa's come in all shapes, sizes, and configurations, there are still some guidelines you can follow to help ensure the most flattering look. With the sofa, it's all about quantity and placement. check out this helpful graphic below.
3. Everywhere Else
We love accent furniture almost as much as we love accent pillows (hey, we said almost!) Below is a simple guide for your favorite lounge chair or reading nook. All you need now is a good book, cup-a-joe, and your fuzzy slippers.
P.S. If having a house full of pillows is wrong, we don't wanna be right!